Concrete Polishing – the most up-to-date technology in rendering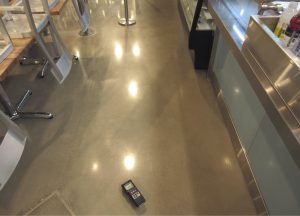 Concrete Polishing aiming changing a concrete wall or floor surface, with or without aggregate exposure. The final purpose of the polishing is to get appearance of one of the absolute specific styles of the classification:
Bonded Abrasive Polished Concrete,
Burnished Polished Concrete,
Hybrid Polished Concrete.
There actually exists the concrete flooring industry and Concrete Polishing is the essence of it.
As a direction of interior design technology, polished concrete at the beginning was mainly used for industrial and manufacturing facilities. If getting back to the begging of 2000s, we can definitely claim that there was not way to color polished concrete efficient, enough to match demands of the houses owners.
In addition, the very first application of the Concrete Polishing was just the floors finishing.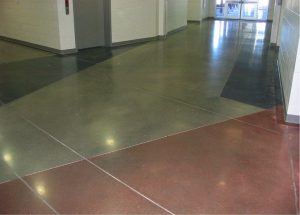 However, due to the technological progress and invention of new basic of paints as well as development of the mechanic tools supplement, nowadays the Concrete Polishing has become the universal design decision.
Roger Rendering provides Concrete Polishing that meets the highest demands of costumers.
Because Roger Rendering totally keeps the norms and standards of the Concrete Polishing technology process.
Benefits of the Concrete Polishing
The benefits of polished concrete are extensive, including ease and lower cost of maintenance. In addition, polished concrete, when fully refined, will meet or exceed the national standards for slip coefficient.